We are excited to welcome you to kindergarten at
Elk Meadows Elementary!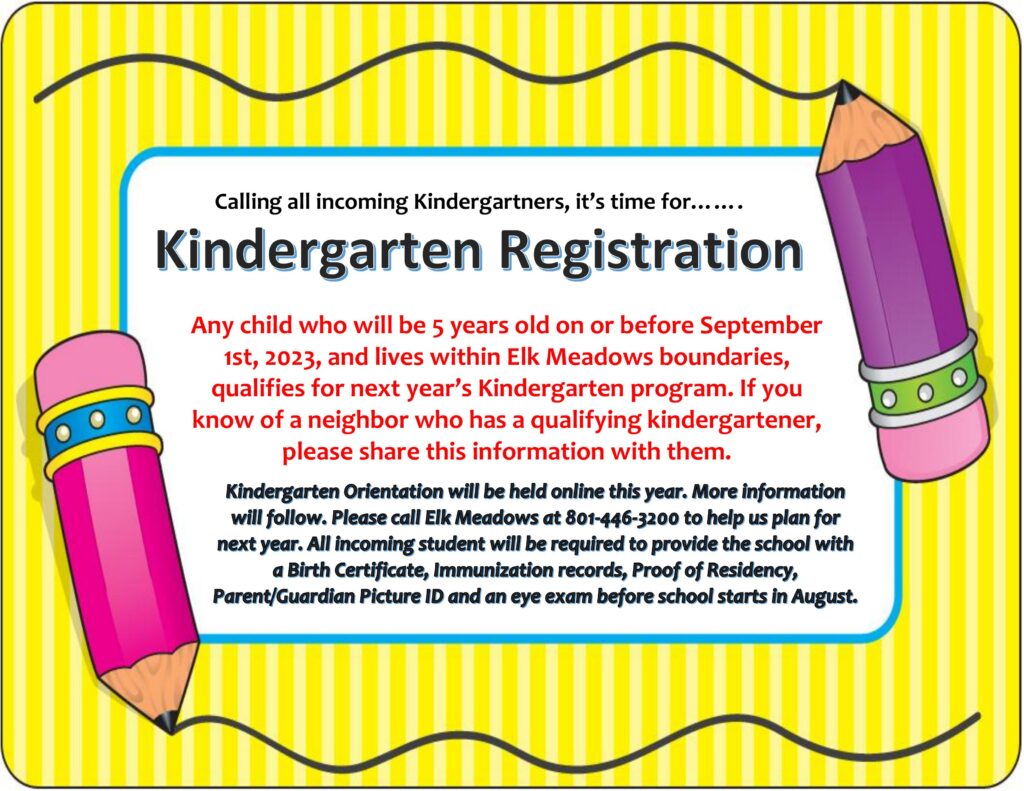 Step 1:
Kindergarten Registration

for completing Kindergarten Registration information
Step 2:
Kindergarten Session Request

Click on the link above for completing Kindergarten Session (AM or PM) Requests
If you have any questions concerning kindergarten registration, or any registration at all, please contact the main office.  Thank you.
Step 3:
2023-2024 Kindergarten Orientation Video
for questions concerning Kindergarten  - meet our teachers and administration
 * for a transcript of the five videos included in the Orientation Video
Step 4:
Orientation Activity Packet
for activities to help your new Kindergartener get excited for Kindergarten

 * this is the same packet referenced in the Orientation Video
More information for Kindergarten Parents:
Information from Health Services Office
Health Service Kindergarten Packets 2023
Information on Immunizations Required for Kindergarten
Immunization Requirements Kindergarten 2022ENG
Immunization Requirements Kindergarten 2022SP
Form for Certificate for Vision Screening
Certificate-of-Vision-Screening-2022
Kindergarten Readiness Pamphlet
Kindergarten Here We Come Brochure
Kindergarten Here We Come Brochure SP
My 529 Information
My529 2023 Kindergarten
My 529 Brochure SP