Letter sent through email on September 9, 2020 is below.
The Theme for 2020-2021 is:

"I Matter Because..."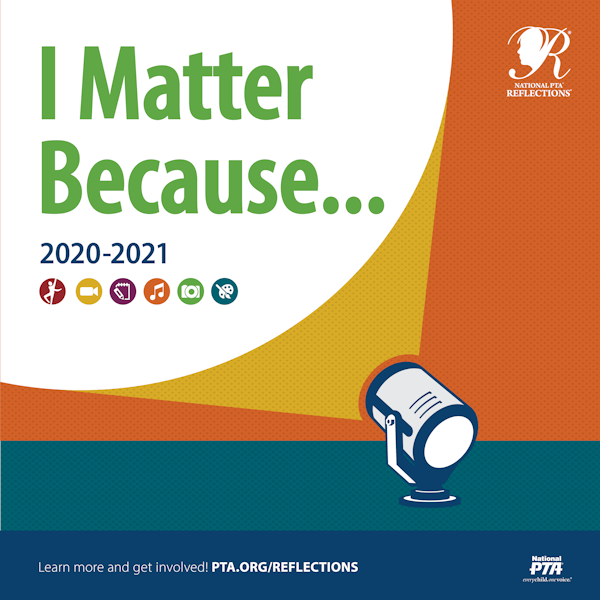 Students may submit multiple entries - only one (1) entry per arts category.
Categories are: Dance Choreography • Film Production • Literature • Music Composition • Photography • Visual Arts • 3D
Each Category also has a Special Artist category (for students in the support classes or disabilities, please see Special Artist rules for further qualifications).
For complete rules and forms go to: http://www.utahpta.org/reflections
If you have any questions please contact Megan Sadowski.
All Artwork Due: OCTOBER 1, 2020.
Entries can NOW be submitted ONLINE!!!  The following information will help you get your Reflections entries submitted.  Thank you for supporting the arts.  Utah Reflections Online
Click for a video on how to submit an entry. Or read through these instructions.