If you are interested in joining Band, please print the Band form.  Thank you.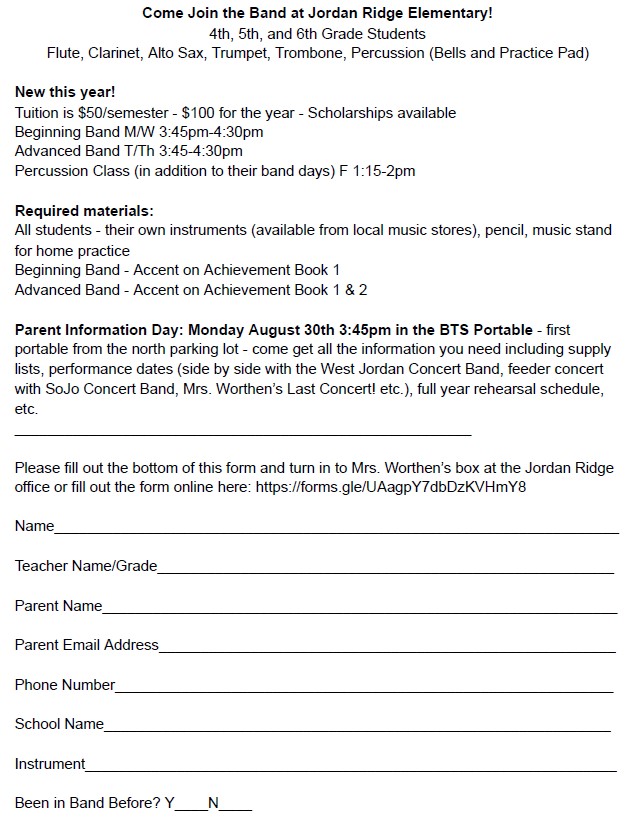 Please fill out the form at this link to sign up for band or copy into your browser.
https://docs.google.com/forms/d/e/1FAIpQLSdq7FrCyX1ycpN1NWYClLpTa8a_YGm4JGag6HDZx_VfTsCnJQ/viewform?usp=sf_link
All additional information and links are available at the Jordan Ridge Elementary Band Webpage
Any questions concerning band, please contact Jen Worthen at jenworthen3@hotmail.com.  Thank you!